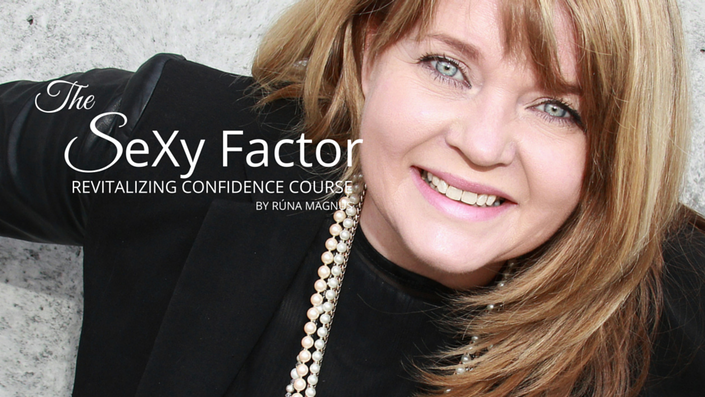 For High-Achieving Change-Makers: Feel Like You've Lost Your Drive, Energy, and Direction?
The Personal Branding Revitalising Confidence Course Clears Away the Fog of Confusion and Doubt in Your Life and Business
For High-Achieving, Coaches & Change-Makers: Feel Like You've Lost Your Drive, Energy, and Direction in Life?
Presenting: The All-New X-Factor Personal Branding Confidence Course, by Internationally Acclaimed Motivational Author and Business Coach Runa Magnus.
The X-Factor Revitalising Confidence Course Clears Away the Mental Fog of Confusion and Doubt in Your Life and Business — And Gives You a Roadmap to Complete Clarity and Personal Happiness...in Just 28 Days
Have You Lost Your Sense of Direction and Vision in Your Life and Business?
You've been feeling down on yourself lately — and you're stressed out. Closed to burned out. Overwhelmed with the direction your life has taken. Juggling too many things at once.
You no longer have the drive to do the things you want to, and you feel like your life is stuck in low gear.
And perhaps you blame yourself, too. After all, you're a high-achieving, driven professional. You used to be the kind of a person who knew exactly what you wanted and how to get there. Had the energy, and drive to move yourself forward.
But now you feel hopelessly lost. Arggghh.
Well, not to worry! I've been there. So have thousands other professional, driven people. Maybe you once had a magnificent vision, but now it's gone. Instead, confusion and doubt and insecurity has been rattling your mind and heart.
But the good news is that you can get out of this "hole."
Out of this rut in life, get back on track. Fill yourself with confidence and that sparkling vitality you once had.
All you need is a lot of help and support to move you upwards towards greater clarity and personal happiness.
And I'm here to help.
That's Exactly Why I Developed the X-Factor Revitalising Confidence Course…
...a 4-week online program where you'll benefit from 18 high-quality videos that grabs your attention and shows you how to find the ultimate clarity in your life and business. You'll also get easy-to-understand cheat sheets, workbooks, and action steps so you can IMMEDIATELY use this course to begin transforming your life.

I'll also grant you access to the #NoMoreBoxes Awareness Facebook group, where you can explore with other conscious minded professionals worldwide the many boxes you might have been either placing yourself in, or you've felt you have been put into - preventing you to fully be who you were always meant to be.

Here, you'll have an international group of ambitious professionals like you to guide, inspire and support you through the steps you need to take to get your life back on track.

This Course Focuses on 4 Vital Tools to Giving You Renewed Clarity, Confidence, and Happiness


Video Training

Worksheets and Actionable Plans

The #NoMoreBoxes Movement Members Only Facebook Group

A Step-by-Step Roadmap to Reach Your Goals and Dreams



Rúna has been speaking, training, featured, quoted and interviewed in the following media;



http://personalbrandingacademy.runamagnus.com/courses/your-sexy-factor-revitalizing-course


The Roadmap to Absolute Clarity in Life and Business, for High-Achieving Coaches & Change-Makers Who Want to Feel Energised and Motivated Once Again
No matter how hard you try or what you do, you still feel like you no longer "have it" -- you're no longer that motivated, energised, "give-me-a-challenge-and-watch-me-crush-it" person you once were.
Perhaps your income is flat-lining, instead of steadily growing.
Or your confidence has eroded, and when you wake up in the morning, you'd rather hide in the blankets instead of jumping up and surging forward, taking on the day.
The Personal Branding Revitalising Confidence Course was designed specifically for high-achieving, driven person like you who want get their energy, motivation, and passion back. It's for people who want to feel awake and alive once again, powering forward to their dearest dreams and goals.
So what does this course do for you? Here's how your life will be transformed by taking this course, and carrying out the action steps and exercises.
Feel more energised and genuinely positive throughout the day as you move closer to having the ultimate clarity in your life.


Transform your inner dialogue into a force of nature that works FOR you, not against you.


Align your lifestyle and actions with what you REALLY want in life. The exercises in this course have been created from years of testing and refinement until they're now a proven help to putting your life in the direction you WANT it to go in.


Rediscover your inner self-confidence so you are no longer paralysed by insecurities that fill your stomach with butterflies!



Feel truly happy with yourself, and love yourself for you.
You'll have more happiness in your home life, after completing the SeXy-Factor Revitalising Confidence course. Oh, and believe me -- at work, too, where your colleagues, coworkers, and employees will notice you're confident, driven, and unstoppable.
"How Do I Know This Course is Right for Me?"
Ah, let's see here.
This course is right for you if you're a high-achieving person who realises that if you wish to change your life, you must be proactive about it.
It is for the driven professional people -- the executive or the business owner -- who's feeling stressed out, burned out, and you find your energy and motivation sagging.
You feel like you used to have the clarity and passion, but it straight up evaporated, leaving a just a sullen shadow in your mind. This course is here to give you the "mental toolkit" you need to reinvigorate yourself with enthusiasm and excitement for tackling the challenges of the day ahead (instead you could just disappear from everything).
And it's the roadmap you need so you have sharp, well-defined clarity about what you want in life and where you're going.
What's Inside the X-Factor Revitalising Confidence Course?

Imagine what you could do if you felt happy, inspired, and brimming with energy every day.
The Complete 4-Week, 6 Module X-Factor Revitalising Confidence Course.


Lifetime Access to ALL course materials, so you can take the course at your own pace.


Regular updates with great content that positively helps your life.


Over 3 hours of high-quality videos which take you step-by-step to finding the ultimate clarity and energy in your life and business. I will be your personal coach on video, helping you in an engaging, super-exciting way. This video content also features the legendary transformational life coach Marcia Martin (the Godmother of personal development in this world) who I was able to persuade to make an appearance to help my students - hint she talks about your SeXy-Factor... ;-)


10 easy to understand Cheat Sheets and Workbooks, complete with exercises to help you create a roadmap that gives your life clarity and vision.


Access to our Facebook Group.
What's Included in Each Module?


Modules 1 and 2, Week 1:

Revitalising the vision of your future and planning your personal desired outcome from the course. This module moves you from feeling "stuck in place" to creating the crystal-clear roadmap that leads straight to your happiness zone -- making you feel excited and energised.

It helps you cast a light on your long-term vision and clarifying for yourself what would be perfect for you down to the next 12 months.

After completing the first week, you'll feel pumped and bursting with joy. You are ready to loosen up the buttons on the shirts that are still holding you back from truly radiating your SeXy Factor.
Modules 3 and 4, Week 2:

Identifying your "happiness zone" from your long-term and short-term action plan. It's one thing to have a clear roadmap all painted in nice, rosy colours. But if this roadmap isn't something that lights your fire, forget it! In this module, we drill deep into what it is about your future vision that gives you happiness and satisfaction.

We also look at your personal Vitality Chart and dig-deep into what could be holding you back from feeling happy and joyful. You are either in the flow, or paddling up the stream. Knowing and understanding your own flow of vitality will help you understand yourself better.
This, in turn, will give you the compassion for yourself you need so you can love yourself better. This puts you in a great mindset where you can effortlessly show off your X-Factor.
Module 5 and 6, Week 3:
Your unique value and flow. When your core soul -- what really makes you who you are -- has the freedom to express itself, your X-Factor can shine effortlessly. It's magnifying. It's attracting. In Week 3, it's time to look at your personal values and what values you bring to the table -- in your life, in your career, at home.
Module 7 and 8, Week 4:
Your Personal Mindset. We end the 4-week journey by opening up your thought processes to the possibilities of wholeheartedly embracing your body, mind, and soul. Just the way they are.
This week is about loving your body. No matter what.
You will be empowered to love your body unconditionally.
BONUSES
If you love freebies, then you'll love this! By enrolling in the X-Factor Revitalising Confidence course today, you'll also get the following complimentary material that you will find to be tremendously valuable for both your life and your business.
Branding Your X-Factor Audiobook.
This book, which has been glowingly reviewed in the Huffington Post, not only inspires you to take action and find your real, authentic business vision -- but also gives you the exact action templates to do so.
Branding Your X-Factor 6 CD Audio Course.
This audio program is for Entrepreneurs, Speakers, Coaches or Consultants who want to Build their Own Authentic Personal Brand. It'll show you the exact action steps you need to take. And you can listen to it while driving to work or even simmering in the tub.



Claiming Back Your Happiness Zone: Your X-Factor Meets Your Vitality.


This course, which I developed with Nick Haines (entrepreneur and international speaker), is designed specifically for you to truly find your "happiness zone" so you are more inspired to move forward in business.

"Finally, there is a program that teaches people how to tap into their own happiness zone, making it so much easier for people to fall in love with their business," says author Thoranna K. Jonsdottir.


All of this great content is yours completely free just as soon as you enrol in the X-Factor Revitalising Confidence Course.
IF YOU'RE READY TO LIVE YOUR TRUTH, FIND COMPLETE CLARITY IN LIFE, AND REKINDLE THE FIRE OF UNSTOPPABLE CONFIDENCE ROARING INSIDE YOU, THEN YOU ARE READY FOR THE X-FACTOR PERSONAL BRANDING CONFIDENCE COURSE.
I can't wait to hear your success story about how your life has changed for the better. So be sure to keep me posted and email me whenever you'd like -- don't hesitate to ask me any questions you might have. I'm right here for you as you go through this course and see a positive transformation in your life.
Bless, bless! (that's goodbye in Icelandic)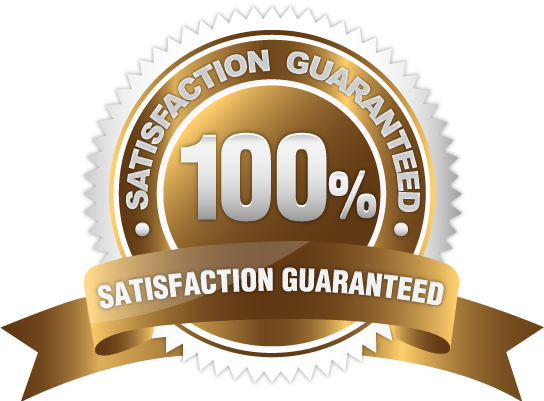 30 Day No Questions Asked, 100% Money-Back Guarantee
If you're not totally "head over heels" and thrilled with this course, you may cancel your enrollment within the first 30 days, receive a full, 100% money-back refund, and still keep all the bonus audiobooks and audio course -- with my compliments!
That's how absolutely certain I am that you will find tremendous, life-changing value in every module of the SeXy Factor course ;-)
The only thing I ask, is that you have done the steps and exercises provided in this course.
Your Instructor
RÚNA MAGNÚS, author of Branding Your X-Factor - How the Secret to Your Success is Already Right in Front of Your...Tits, and Your SeXy Factor - 5 Steps to Shine from the Inside Out.
Rúna is a creative and fast-forward thinking lifetime entrepreneur from Iceland.
Known for her humor and a keen sense of business insight, Rúna has been lauded for helping leaders, entrepreneurs, and organizations discover and brand their 'X-Factor' – the assets which make them unique – which she says is often "right in front of your tits."
Rúna played a leading role in Iceland's National Assembly of 2009 where the nation's leaders collectively worked together to reinvigorate the country following their economic crash. The group tapped into the values and future vision of the island nation and transformed Iceland's economy by branding their uniqueness, or their X-Factor, as Rúna calls it.
Seeing first hand the immediate benefit and long-term results of a whole nation working collectively to discover who they authentically were, the outcome of this unique assembly became one of the cornerstones of her successful business branding process.
Rúna has transformed her own career and currently dedicates her work to supporting global leaders and their teams to brand their own X-Factor to unleash their fullest potential while discovering their natural flow in business and life.
FEATURED & QUOTED IN THE INTERNATIONAL MEDIA;

Frequently Asked Questions
When does the course start and finish?
The course starts as soon as you enroll, and it finishes based only on your schedule - no one else's. It is a completely self-paced online course - you decide when you start and when you finish.
How long do I have access to the course?
How does lifetime access sound? After enrolling, you have unlimited access to this course for as long as you like - across any and all devices you own.
What if I am unhappy with the course?
We would never want you to be unhappy! If you do the work, show us your results, and are still unsatisfied with your purchase, contact us in the first 30 days and we will gladly give you a full refund - no questions asked!
Who should sign-up for this course?
The SeXy Factor Revitalizing Confidence Course is designed for ambitious, professional women who want: *To create their own clear, future roadmaps for their life *To know exactly what puts them in their "happiness zone" *To find their natural flow in life *To re-spark their proactive mindset and go-getting, winning attitude *To understand their X-Factor is *To unleash their "SeXy Factor" with confidence and clarity.
Who should NOT sign-up for this course?
This course is NOT a good fit for these people: *Women who are perfectly content with where they are, and have no desire to see a change in their life *Women who don't believe they can change *Women who are not willing, for whatever reason, to take ACTION towards changing their lives for the better.
Will I have time for this course?
Yes, for sure! It's completely self-paced, so if your schedule is packed, then it's completely fine if you take this course bit by bit.
30 Day No Questions Asked, 100% Money-Back Guarantee
If you're not totally "head over heels" and thrilled with this course, you may cancel your enrollment within the first 30 days, receive a full, 100% money-back refund, and still keep all the bonus audiobooks and audio course -- with my compliments! That's how absolutely certain I am that you will find tremendous, life-changing value in every module of the SeXy Factor course ;-)
Course Curriculum
Your SeXy-Factor Personal Branding Revitalising Confidence Course
Available in days
days after you enroll
Week 1 - Module 1 - [Stop Taking Yourself So Seriously ;-)]
Available in days
days after you enroll
Week 2 - Module 2&3 [Your Happiness Zone & Flow in Life]
Available in days
days after you enroll
What do people say about this course?
REAL WORLD RESULTS FROM THE SEXY FACTOR REVITALIZING CONFIDENCE COURSE
Professional Praise for the Runa Magnus SeXy Factor Program
Doctor's Orders? ;-)
The magic knowing your X-factor